Develop Your Leadership Skills
On The Job with Act2Manage
Take action to strengthen
employee engagement

Get tips to your management dilemmas
We offer practical suggestions for 130 typical leadership situations such as:
How should I resolve conflicts within the team? How can I keep my team motivated?
Your development is in your hands
25 topics from Motivation to Time management are at your fingertips to support you in your daily people management challenges.
Do it between two emails
It only takes 3-5 minutes to find short tips to your people management question and act on it.
It helps you take action
Get better every week by completing relevant commitments!
Act2Manage reminds you and
serves as a follow-up tool.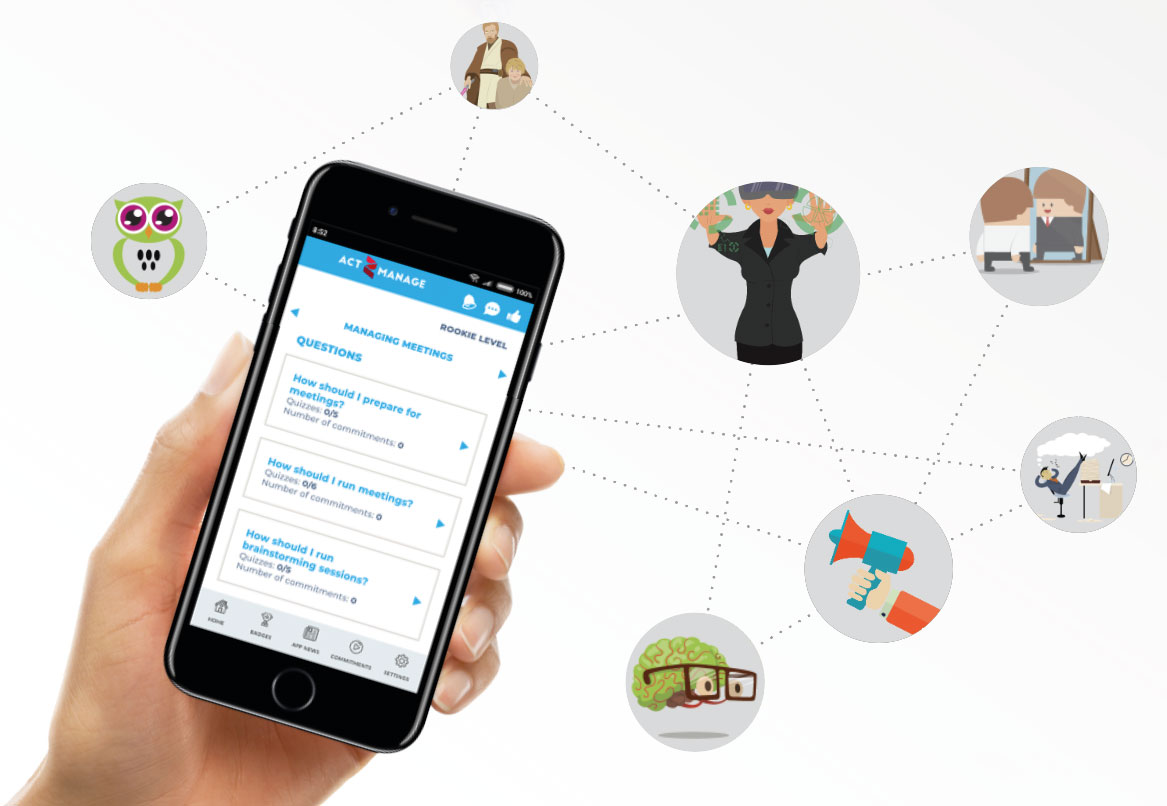 Developing Managers On The Job
Support you managers in strengthening employee engagement